CONDO #167 OWNER DIRECT RENTAL AT KIAHUNA PLANTATION

QUOTES FROM OUR KIAHUNA PLANTATION GUEST BOOK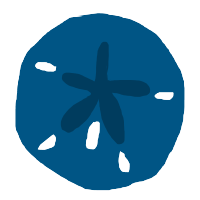 Thank you so much for sharing your condo. We picked this one because our friends stayed here in 2011. We thought it was the perfect one! Private patio and so close to the beach. It was the first time to Hawaii for us. We loved it!
E&G

Thank you for sharing your condo with us! The location is great and the beach right out in front of Kiahuna Plantation is the best! We enjoyed the sounds of the Sheraton Luau drifting in through the shutters on Monday and Thursday nights. We were here for the "blood moon" lunar eclipse and what an amazing sight. Our favorite meal was from "Da Crack". Ate there twice.
Danielle & Thatcher

We have stayed at this great condo several times over the years, and have loved it every single time. The condo itself is quiet, perfectly located so you have some privacy but almost instant access to the beach, and has always been stocked with everything we need. Housekeeping is just a phone call away with new towels or sheets, and they're always so quick! Added surprise this year was all new (very comfortable) furniture! The entire condo feels fresh and inviting. Will continue to very enthusiastically rent this condo for years to come.

We loved our stay in this most beautiful of places. We are sad to leave tomorrow and sit here this evening with a nice breeze and music from the luau next door drifting in. Your condo is so well situated and easy to get to Keoki's and shopping, Plantation Garden restaurant...The Beach! We are fortified for the rest of the school year and we hope to be back soon. It's 2.4 miles up the road to Spouting Horn and the botanical gardens - great for a walk or run to start your day.
Gary and Lisa

We loved our stay at your little piece of paradise! You have a lovely condo - thank you for sharing it. We made a lot of memories here with our little family
Jody and Matt

We had the best holiday here in Kauai at your beautiful condo!!! After looking at all the other places, we both agreed that the Kiahuna Plantation was the best location and best beach! Your condo is beautiful and so close to the beach! Thank you so much for all the wonderful info on the island. We did it all! Hopefully, one day we will be able to come back!
Lesley and Ken

Our first "real" vacation with kids. First airplane flight, first swim in the ocean, first of many other things too. We had the greatest time staying in your condo. Kauai is our new favorite place! We did so many amazing things and met many great families. Every night we got together at sunset to socialize and recap everyone's day. Your condo was perfect and we hope to make this trip a new family tradition!
The Pfeifer Family

Dear Mary,
You have a very special house that we enjoyed so much. The whole island of Kauai is amazing. Thank you for giving us the opportunity to be in little paradise.
Mai Kandeel, Cairo Egypt
Tasmire Saleh, Boston, MA

Brent & I loved every minute. The condo was cozy and quickly felt at home, very comfy bed. The gardens were beautiful and the smell of the flowers by the front door incredible. Beautiful beach we saw the whales, sea turtles and one very tired monk seal…amazing. The snorkeling here and at Poipu was fabulous. Your written suggestions were very helpful and tried almost every one and every place. Thank you for sharing your condo and making it so easy. Our favorite vacation.
Carrie and Brent. Ottawa,
Canada.

My husband decided what better way to celebrate his 50th birthday than come here to our 50th state.
We didn't do much, well for our normal speed… Drove around to Waimea Canyon and the end of that road. Amazing views of the Napali Coast. Drove around to Hanalei…amazaing beaches and riptides and swells. Saw several falls. Wailua, Opeakaa…got passed several times while going the 10 mph speed limit…what the rush was, we couldn't understatnd. Amazing dinner at tidepools in the Grand Hyatt. Go for a little later – our service was FANTASTIC. Loved our time here!
Mahalo,
Elizabeth and Brian, Concord, CA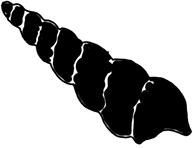 Thank you for the use of your wonderful condo! We greatly enjoyed the property: relaxing on the lawn and beach, bbqing, meals on the lanai, and watching the beautiful sunsets. Our sightssing highlights included takina a helicopter tour, driving up Waimea Canyon and hiking the Mahulepu trail. Meals at the Plantation Gardens and the Beach House were great. We also had a lot of fun at Keoki's and Casablanca Happy Hours. We hope to return to beautiful Kauai!
Sheila and Keen
We arrived late Thursday afternoon and have enjoyed a beautiful sunset every night. The weather has been perfect with just a few showers here & there. Our favorite thing was the kayaking on the river. Truly amazing. Thank you for an amazing time.
Diana


Thank you for the chance to use your beautiful condo! I loved being able to walk to the beach (every day!) We really enjoyed the scenery around the condo and the location away from the noisy streets! Also, the selection of movies you had (and a nice TV!) was awesome. Thank you again.
Emily age 14
This visit was even better than when we came in 2009. The new bed is fantastic! Thank you so much. We will be back.
Howard & Debbie

Dear Ventura Family,
Thank you so much for letting us stay in your beautiful condo. We had a wonderful time swimming, tanning and relaxing here. Also, visiting Waimea Canyon and zip-lining were some of the highlights of our trip. We cannot wait to come back to the beautiful island soon.
Mahalo, Kelly & Amanda Govenar
Palos Verdes, CA


We loved staying at your beautiful condo!! We found that our favorite beach was the one conveniently by the condo. The condo itself was amazing!! I loved the mini sized kitchen! When it was time to leave we didn't' want to go!!
Hannah age 12

Thank you for sharing your lovely condo. We had such a relaxing and enjoyable visit. The condo was so perfect, it had everything we needed. We loved the beaches, the ocean water, the tropical breezes, all of it!! Good times + great food + fun! We will be back! Very sad to be leaving...'til next time.
Dana & Tina

Thanks for sharing your beautiful place with us. We LOVED it. So close to the beach. It was the perfect place for surfing/boogie boards/snorkeling and plain old swimming. We will be repeat renters in the years to come.
Sheila and Keen

We are sad to leave this little piece of paradise today. This home was a wonderful start to our honeymoon! Perfect location to the beach and easy walk or drive to great food and fun activities. Wonderful meals at Tide pools (Grand Hyatt), Puka Dogs and Hyatt Luau. Mark's Place in Pihu and Saiman in Lihue were great local food recommendations from the Ultimate Kauai Guidebook. Beautiful and relaxing tour of Allerton Gardens and VERY fun Mountain ATV tour at Kipu Ranch. Be sure to drive to the very last lookout at Waimea Canyon Drive! The chickens are super entertaining also! Thanks for everything! Hope to Return!
Rachel & Daniel, Davis, CA

My daughter and I have booked a total of 7 stays over the years in this condo. and we have never been disappointed. There is always something new in the condo from one stay to the next that was renovated or added or changed to upgrade the look. This year it was the flooring, which is great. The kitchen is equipped with everything I need and we never run out of hot water. It is so fabulous that without air conditioning we are always very comfortable, never too hot or cold. The grounds are nothing short of spectacular, immaculately maintained and so pleasant to stroll through. We have taken hundreds of pictures of the orchids garden, the plumeria blooms and birds of paradise flowers. I especially appreciate the quiet environment, whether in the condo or on the beach. The location is so practical because it is close to outdoor markets, quaint shops and the very best shave ice of the entire island. I have recommended this particular condo to many friends knowing they will not be disappointed and will even enjoy it beyond their expectations.
Annie (Denver, Colorado)

We came here on our first vacation as a family with our son (2 years old). Had a wonderful trip. We hope to return regularly as our family grows.
Corinne & Sean

The pool is awesome. There is good waves. Mahalo.
The B's – Child's entry – very cute

Here for our 2nd anniversary to revisit our wedding site! Had a wonderful time. We were more relaxation-oriented than last time. Lots of down time on the wonderful beaches. We did rent Kayaks in Hanalei and went up river as far as we could go. The river has rather high banks so not much scenery, but fun nonetheless. Whale watching was magnificent this time. We saw literally dozens of breeches, fin waves, etc. By far the best was during one awesome sunset. The sun sinking into the sea, warm breeze and about 20 tail slaps we could hear from the shore! Many sea turtles - best place to spot them is in the cove near the concrete wall that runs along the road on the far side of the Sheraton. Beautiful time. Condo is lovely. We contributed a new boogie, board, mask and snorkel...so enjoy! Back next year.
Steve & Karen, Carson City, NV

We've come a long way to stay here and it's been worth it. We have been very lucky to have warm weather and not a drop of rain all weel! (Except while we were sleeping at night). Special sights we enjoyed were Allerton Garden, McBryde Garden, swimming here, dinner at Tidepools and Banderos at the Hyatt, jazz every evening at Stevenson Library at the Hyatt (past 8 pm), Waimea Canyon and Na Pali Coast lookout. Your unit is very tastfully furnished and we enjoy the art work very much. We'd love to return.
Hugh & Maureen, Melbourne, Australia

This is the 7th time we've come to this paradise. The renovations you have done in this past year are magnificent! The orchid garden is as beautiful as ever and we have discovered new colors of orchids we didn't know. We hope to come back next year from Denver, Colorado. This place is just like a second home to our family.
Annie and Morgan Huston

I could not be happier about this perfect location and charming condo for our yearly trip to Kauai. The condo is beautifully maintained and tastefully decorated, comfortable and with all the amenities necessary for a week-long stay. The condo clearly reflects the personal touch of the owners, and that care and attention also extends to the prompt and personalized reservation process with them.
The grounds around the condo are impeccable, with the expansive orchid gardens a short walk away an absolute must-see. The beach is a stone's throw away, offering a long beach of immaculate sand and enough space so that you're not towel-to-towel with other sunbathers. And while you could easily spend an entire week on this gorgeous beach, the central location of this condo means that the hundreds of things to do in Kauai are only a short distance away; everything from Puka Dogs across the street (I could eat these everyday), to charming tapas-style restaurants with excellent drinks a little farther away, to beaches, hikes and swimming holes farther afield.
Mary knows this island inside out and loves to share her knowledge with her guests, making her an invaluable resource when planning your travel. I have stayed at this condo every year for the past six years, and would never dream of staying anywhere else. We are already planning our next visit!
Morgan (New York, New York)

I think this is about our 10th time here and we still love it! What a nice job you did redecorating. Everything is so comfortable and tastefully done. The bed is the best we've ever slept in! It still is so nice to walk around the corner to the beach, or enjoy the birds on the patio, while we read or eat. Thank you for sharing your little bit of paradise with us.
Rod & Sandy

Our family really enjoyed our stay here. The beach is fabulous and we had some great waves for boogie boarding (we borrowed yours - thanks!) We walked down to Poipu State Park beach to snorkel and saw some great fish. We also enjoyed our ATV tour at Kipu Ranch. Thankfully there is a washing machine here at Kiahuna Plantation because boy did we need it! Our other ig adventure - kayaking the Wailua River was a great and dirty expedition. We kayaked 2 mile each way and hiked 1 mike each way to Secret Falls. Now we are off to Princeville for the second part of our vacation. We hope it is just as fabulous!
Jason & Beverly

7/11/11
Thank you for letting my family stay in your beautiful condo. Very relaxing and the weather is Great. I will definitely be going home with a tan. first time in Kauai. Did some snorkeling, surfing and boogie boarding. We did the Mountain Tubing Adventure and that was fun to do with the family. Did the Blue Hawaiian Helicopters and the luau. Its hard to believe that y vacation of 3 weeks is up again. Thank you!
Christie and family

We had such a great time. Sand castles, surfing, snorkeling and shave ice in Poipu. Deep sea fishing and catamaran off the Na Pali coast. The room is awesome. BBQ's every night, kids playing on the lawn. Hope to be back soon. Best vacation ever!!! Mary and Ray you are forever in my heart for contributing to such great time with my kids. Mahalo
Jeffrey

Thank you so much for letting us stay in your beautiful condo!! (We) had such an amazing trip. It's hard to believe we packed in as much as we did. It was so nice to return here after a long day in the sun. From the moment we walked through the door we were pleasantly surprised. The condo is set up so nicely. We loved being just a few steps from the beach. Being fro the Seattle area certainly makes having this much sunshine all the more enjoyable. We agree that this is the most beautiful place we've been to, and hopt to return to Kauai again soon. Once again, Mahalo!
Jess and Adam, Tacoma, WA

Thanks for letting us stay in your beautiful condo! It's absolutely wonderful. It was an easy 30 sec walk to the beach (very convenient)...we had a great say and this was our second time here. Both were very fabulous. And we hope to come back again.
Kim and Mike

We enjoyed your condo and our first trip to Kauai. It was a wonderful spring break and a celebration of our 30th wedding anniversary! The island has everything to offer anyone wanting to have a great vacation. We are already thinking about our next trip!
Deb & Kevin, Chicago

What a beautiful condo! This is our 5th stay in this Paradise and we wouldn't dream of staying anywhere else while in Kauai – the location of the condo is perfect – just a 15 second walk to the beach! We will tell all our friends about this "secret" and hopefully, there will still be room for us once a year.
Merci! Annie Rosset (France)

Always a beautiful week when we sty in your beautiful condo! The weather was perfect, the grounds are always impeccable and Ive taken hundreds of pictures of the orchids in the garden. As always looking forward to coming back this time next year!
Mahalo,
The Hustons (Denver)
Ps We highly recommend the Heritage Trail Hike and keep a lookout for whales while lounging on the beach!

We spent twelve nights in your condo. It was wonderful. I used the boogie board that you left in the closet. Thank you. From our perspective the condo could not have been better. It was close to the beach and close to everything else. It also was a delight to hang around home. I do not know if we will return to Kauai, it is a big world out there, but if we do return I will contact you and request to again be your tenant. The management company was excellent. Thanks again.
Terry & Lila

Your condo is beautiful and we loved the "extras" it came with. Though we did not get to enjoy it as much since we were here on Kauai for a Bronco Goodwill Tournament my son was playing in. His team did very well and won all four of their scheduled games. We would hope to come back here to Kiahuna Plantation and next time bring our little one who stayed home.
Garin & Hamish

Thank you for letting us stay in your lovely, cozy home away from home. We are enjoying the last day of our honeymoon and are so happy we got to stay here and explore Kauai. We went snorkeling, enjoyed the beach, read many books and had spectacular dining all around the island. We especially enjoyed fresh poke from the Koloa Fish Market and our drive to the north shore. We couldn't have asked for a better honeymoon and will return to Seattle with the fondest memories of Kiahuna! We will definitely return and hope to stay in unit 167 again!
Jocelyn & Brandon

Wow, once again a week went by much too fast. This is our second time here in Kauai and in your wonderful condo and I do not want to leave! We laved our stay and we plan to return again. Thank you so very much for sharing your "little home" with us. (Our kids) especially enjoyed relaxing in the condo, playing on the beach and swimming at the pool. They LOVE the slide there! We brought friends this year and they stayed in #168. Their 2 year old loved playing on the lawn every morning. This is the perfect location for us! As a family we enjoyed Kiahuna Plantation. We walked the grounds, took a train tour, glazed some works of art at clayworks and had the best luau experience. We highly recommend Kilohana luau! ...We had many dinners here with our friends. We enjoyed the BBQing while the kids played but we also loved Poipu Burgers, Keoki's, Puka Dogs and Bubba Burgers. I could go on and on about all the great fun we had - shave ice, massage on the lanai, coffee on the lanai every morning, the beautiful sound of rain and the waves. Sunset...every bit was amazing. We will return again!
Jim T

It's our first time to Kauai and this island is our favorite! Gorgeous, low key, friendly and totally relaxing when you choose to do nothing. The condo exceeded our expectations. Comfortable, extremely well-equipped and attractive. The grounds were amazing. I went to the Allerton Garden tour and thought it was interesting, there are more beautiful flowers and trees right on the Kiahuna Plantation!...Appreciated the beach chairs, umbrellas and boogie boards in the closet. We hate to leave. This has been a fantastic vacation. Thanks for letting us stay in your condo. We'd love to come again!
Carol & Ken

Can't begin to describe what a wonderful week we have had here on Kauai. Your place is just wonderful - capturing the old feel of the island perfectly with all the comforts of home. Loved the proximity to the beach, the garden feel of the bedroom - complete with orchestra of birds and the sunsets on the patio.
The Suhys

Lovely condo, wonderful location. Nice & clean, all the amenities, the only thing I missed was a coffee grinder for my Kona beans.
Ellen & Frank

Like to thank you for a wonderful stay in your condo. Very comfortable and in a great location. We found it relaxing and peaceful and best of all so close to the beach (about a 1 minute walk). The fresh air that moves through the condo keeps it comfortable and it feels very private too. Also appreciated the beach chairs, umbrella, and boogie board you provided. The Weber gas barbeque grills at the lagoon work great, they're close and convenient. We used them 2 nights. We had a great time and hope to stay there again some day.
Dave (Bettendorf, IA)

We really enjoyed our time on this beautiful island, thanks to your condo. It is homey and comfortable and in such a convenient location. We had a great time exploring the island and returning to your condo.
The Myers

Had a great week, well appointed and comfortable condo, would be nice if some of the basics could be left from guest to guest such as cooking oil, ketchup, etc. The clean Weber BBQ's were excellent as was the beach chair and towel service. In fact the Outrigger staff was very helpful and friendly...We are sorry to leave but will return.
Vauchas and Karen

Four of us, 2 couples have stayed at your lovely place for a week and have had a wonderful time! Walk in the morning (the girls), tennis, helicopter ride, drive to the north...and always time for the beach and snorkeling. It was fabulous. We had excellent weather and your place is so well positioned to just walk dow to the beach...thanks for having such a great spot.
Carol & Greg, Chris & Sergio

12/28/09
We have spent two glorious weeks here and have loved every minute of our stay. We vacationed with our good friends who have stayed in condo 166. Our five year old and their children played constantly. The condo was very comfortable and it was nice not having to eat all our meals out...I'm sure we will be back to this lovely island.
Derek & Rachel

...As I write this, we are here on our honeymoon at the most romantic place on earth. We are so pleased with your condo - thank you so much for helping us to create memories that will last a lifetime!! Thanks for sharing.
Becky Paul

We thoroughly enjoyed our stay at your condo. We came here to celebrate our 30th wedding anniversary. On Aug 3, 1979 we eloped and were married in the Fern Grotto. We had our wedding night dinner at the Coco Palms. The Coco Palms was destroyed by Hurricane Iniki and you can no longer go into the Fern Grotto Cave, but our return to "the scene of the crime" was very special and rewarding, as we hoped it would be. Our days here were full. We went on the Kipu Ranch ATV tour, we rented scooters and explored all the beautiful back roads and waterfalls, and we too the Kauai Sea Riders Zodiac Raft with Cat. Tara to the Na Pali Coast. All were fantastic adventures. Our stay here ended too quickly but we will return.
Howard and Debbie Wilson,
Placerville, CA

Thank you so much for letting us stay in your beautiful condo. We felt very much at home. We enjoyed our stay in Kauai so much that I am sure we will be back some day. Our favorite part was that we were so close to the beach. We really enjoyed kayaking down the Wailua river and seeing "secret falls"
Megan and Jeff Noack
San Prairie, WI

We can't thank you enough for sharing your condo with us. From the first moment we stepped inside we felt at home. Our youngest son walked in first and said, "oh…it's a little house!" The boys, the lawn, surf lessons on the beach, the slide and cave at the pool and just relaxing in the condo! As a family we had a great time snorkeling at Poipu Beach Park, playing on the playgrounds and snorkeling at Lydgate Park and our Kauai ATV adventure in the Ohana Buggy!
We explored Waimea Canyon a little, took a boat ride with Captain Andy's to see the Na Pali coast, and saw a little bit of the east side but definitely feel that we have to come back! We have not seen enough of this beautiful island We spoke with many people that have been to Kauai multiple times and all of them said that Kiahuna Plantation is their favorite place to stay!
We feel very lucky thanks to my good friend Pam Herr to have found this wonderful place on our first try. We love it here and will definitely be returning in the near future! Your place was perfect for our little family and we are so grateful for the opportunity to stay here. We plan to bring the family and friends back to the Kiahuna Plantation but we will be the ones staying in #167.
The Towle Family,
San Jose, CA

This is our second stay here! And what a treat it is. Beautiful, fun and relaxing. Hope to have many more memories made right here.
Mahalo,
The Klatts

Sorry but we're not leaving – 2 weeks was not enough!
We had the best 30th anniversary or should I say honeymoon. Your place is great – we should know – we've been her 13 times and planning to come again.
Thanks so much for sharing your place with us.
Jim & Leeha Olivas
Hanfard, CA

We absolutely loved staying in your condo. It provided us a great getaway for our anniversary. Thank you for opening your island home to us. We hope to be back someday!
The Bulers
Austin, TX

We would like to let you know that we had the most wonderful time staying at your condo!! We are jealous that you get to own such a great place in Kauai!! The breeze throughout the condo was perfect and it was just so peaceful. Glad we found your website!
Christy & Stephen Hiers

Thank you so much for the use of your splendid condo. Our family enjoyed our time here and your condo made it much more pleasurable.
Mike and Susan
Anchorage, AK

Our entire family had the bottom 3 units to celebrate my mom & dad's 45th anniversary. We all had our families with us to enjoy this special time. We thank you for sharing your beautiful condo!
Dan and Family
Laguna Niguel, CA

Mahalo for letting us stay at your beautiful home in Kiahuna. It is private and restful. The amenities were perfect. You have a wonderful relaxing retreat and we hope to come back soon.
Cara and Brian Byrne
Redmond, WA

Your Kiahuna condo was a pleasant surprise. I must say it was a bit trepedous signing up for it over the interenet since I had never done that before. We have been to Kiahuna 15-17 times over 25 years but always rented a friend's 2nd story unit. Yours is very nice. The scenery, the warm water and fish, the beautiful grounds and plants of the Kiahuna, even the smell. There will never be another place like the Kiahuna for us and we have seen the other islands.
Karen & Richard
Camarillo, CA

We had a wonderful time in your condo - very peaceful and relaxing. Loved being on an end unit this time with the extra windows.
Mary Beth
Orangevale, CA

What a wonderful condo and what a wonderful 2 weeks I had here. Kauai is so beautiful. Your condo is beautifully furnished and so comfortable! We saw 2 monk seals on the beach and numerous turtles. Thanks again. I'd love to come back to this beautiful paradise!
Linda
Vancouver, Canada

Aloha, thanks for providing a beautiful condo for our stay. We enjoyed our week on Kauai! We will be back. The kids said this was the best ever vacation. They surfed, boogie-boarded, snorkeled and played for hours in the pool.
Diane
Sumner, WA

Thank you so much for letting us stay in your beautiful condo. We loved it. The furniture is magnificent. Thank you for the DVDs, too. The kids loved them. Kauai has been relaxing, the beaches beautiful and the people are full of aloha. This condo has a beautiful breeze and so close to the beach.
Cortez
Oahu, HI

Thank you for making us welcome in your condo! Everything was fantastic.
Owens
Steamboat Springs, CO

We loved your condo! I have not been back to the islands since Iniki. My husband and children had never been - they loved it. Can't wait to come back for more surfing and boogie boarding! Thank you for sharing your piece of paradise!
Jane & Stewart
British Columbia, Canada

Our appreciation for sharing your suite with us! Got married 2/29/08 in Oahu and enjoyed our honeymoon here in beautiful Kauai. The accomodations were almost as beautiful as the island itself! Thanks again for the great place, and the helpful tips. All in all the picture perfect honeymoon!
Matt & Alaina
Edmonton, Canada

We have had a great time here in your condo. We love the proximity to the beach where we did so much snorkeling. We hiked hiked the Puu Ka Ohelo trail in Waimea Canyon and the Kuamoo-Nounou trail up by the Sleeping Giant, both of which were great.
Judy & Marc
Thousand Oaks, CA

Thank you so much for sharing your wonderful home with us. This is truly paradise!
Jim & Liz
Hillsborough, CA

Thank you so much for providing such a homey atmosphere for our vacation. It was absolutely wonderful!
Warren & Beth
Bailey, CO

We had a wonderful stay here in your charming condo on this beautiful Kiahuna Plantation. We relaxed to our hearts content. Lots of swimming and basking in the sun.
Brian & Cheri
Salenas. CA

Thank you for a great week on Kauai. Everything about your condo is great from the location to little things like movies and CDs. This is our fifth time at Kiahuna and we enjoyed your place the most.
Mike and Lynne
Beverly Hills, MI

Thank you so much for letting us stay in your beautiful condo. We are here on our honeymoon and could not have asked for anything better.
Mr. and Mrs. Smith

We had an absolutely amazing vacation on this beautifully scenic island and I know our time spent here and the beauty of Kauai will linger in our minds for a very long time. Our girls loved the waterslide at the pool and loved playing on the gorgeous beach. We loved this beautiful resort, walking along the ocean path, relaxing on your peaceful lanai. Thank you for the use of your beautiful condo. Everything was clean and cozy. This location is perfect.
Elazar Family
Germantown, MD

Never have I had such a restful sleep! My wife keeps going on about how comfortable it is here and I agree. Wishing you all the best and thank you once again for sharing your place in paradise with us.
Brent & Heidi
Sebastopol, CA

Thank you for a lovely spot to enjoy paradise. We had a great time! Aloha until next time and mahalo.
Monica, Robert and Montana

What a beautiful place! We had such a nice time here on Kauai and our home away from home was just perfect for us! Can't wait to come back - thank you!
Kirst, Tony and Wyatt
NYC

We had a wonderful time. We found the best snorkelling was out here on Poipu.
Alison & Brandon
Boulder, CO

Thank you so much for the use of your beautiful condo. We had a wonderful honeymoon in Kauai. Your condo is wonderful and the location within the property is perfect. Thanks very much and we hope to rent again from you.
Tasha & Peter
Yellowknife, Canada

Your condo is beautiful and exactly as described. The
location is perfect - just a stroll to the best beach on
Kauai. We will definitely return!
Anonymous, Orange County, CA

We loved our stay! Our 4 year old daughter especially enjoyed the calm beach at Poipu State Park and the water slide at the pool.
Phoenix, AZ

Thanks for the cozy lodging , amenities, DVDs, and semi private back lawn!
Guy and Maria
San Diego, CA

Thank you so much for sharing your lovely condo. We enjoyed our stay so much. This is our 3rd time to Kiahuna and the location of your place made our stay our favorite. We enjoyed sitting on the lanai and listening to the birds and the ocean. We hope to return in the future to enjoy the beauty of Kauai and your condo.
Mark and Nancy

Loved your place on Poipu. Kiahuna Plantation is wonderful! Mahalo!
L & M

Thank you so much for the use of your lovely condo. We are here to celebrate my best friend's wedding. Out of the six condos I've seen so far yours is the nicest. The Kiahuna Plantation grounds are lovely and the location of the condo is ideal. We enjoyed hanging out with the sea turtle and snorkeling right off the beach. Kauai is amazing.
Azure and Gabriel
Soquel, CA

We had a wonderful time in Kauai and your condo. We stayed at Kiahuna last year in a different condo but much prefer your location! Mahalo!
I & P

We loved your condo and had a wonderful time here at Kiahuna Plantation. The condo was so fully equipped and conveniently located.
Montecito, CA

I've stayed and Kiahuna Plantation five times and this is my favorite cond. You have created a beautiful relaxing place. The art work is beautiful. We will definitely be back!
Tina
Redmond, WA

So peaceful! We enjoyed the place and Kauai itself.
Joan
Concord, CA

My husband and I enjoyed every minute we spent on this beautiful island. This was our first visit and hopefully not our last. Your condo was very pleasant and made our stay feel more like home than like staying in a hotel. Thanks so much for the hospitality.
Travis & Amy
Dlathe, KS

Thank you so much for the use of your beautiful condo. We felt right at home here and the grounds are lovely. We love seeing the plumeria and hibiscus. What a beautiful island!
Kathy and Stefano
Denver, CO

My wife and I had an excellent time in Kauai and in your beautiful condo. We took sunny hikes to the waterfalls. I surfed Shipwreck's while my wife laid on the beach. Your condo was so nice to be able to cook at and enjoy breakfast on the patio. We loved all the extras.
Nick & Cindy

We really enjoyed the time that we spent here. The place and weather are wonderful. We flet like in our own home because we found here everything we needed. The condo is beautiful and very comfortable.
Lucas and Virginia
CA

Thank you for sharing your lovely condo. It made our honeymoon very special. The grounds are beautiful and the monk seal and her pup were a special treat.
M & K
Sonoro, CA

We had a great time staying in your unit. Your condo is very cheery and beautiful. Thanks so much for sharing it with others. We definitely enjoyed ourselves.
Anthony and Louana
Ladera Ranch, CA

© 2006-2019 Mary & Ray Ventura | All Rights Reserved | TAT# W52162167-02