CONDO #167 OWNER DIRECT RENTAL AT KIAHUNA PLANTATION

Name and Place History of Kiahuna Plantation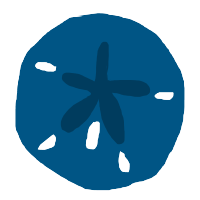 For snorkelers who stay at historic Kiahuna Plantation Resort, there's no need to leave the premises in search of colorful fish or sea turtles. They can be found outside the door of your condominium. The protected, low-bank, golden shores of Poipu Beach invite even first-time snorkelers into the clear, calm ocean for an amazing look at the marine world.
If you arrive at Kiahuna without your snorkel gear, it can be rented at the small building, on the edge of the beach. The Beach Activity Center provides everything you'll need for a fun snorkeling experience. They also sell snacks, sunscreen and small waterproof identification fish charts.
A swim in the turquoise waters of Poipu Beach is an invigorating way to start your day. The fish are especially friendly and curious in the morning among the rocks outside the east side condos. However, turtles are often seen feeding later, in the afternoon, right out from The Great Lawn.
If you've never snorkeled, floating in the salt-rich water of Hale-o-i-'a Bay is fun and easy. You probably won't need flippers since there's very little kicking necessary to get from fish to fish. Just relax, float, don't bother to swim much, and the fish will find you. Check the Kauai Ocean Report before you head-out and remember to look up frequently, keep the shoreline in your sights, and enjoy the watery world that awaits you.

© 2006-2019 Mary & Ray Ventura | All Rights Reserved | TAT# W52162167-02